9/30/2022
Kitchen unit in combination of lacquered white mat with dark walnut veneer and Technistone worktop
This combination of materials brings not only an aesthetic and sophisticated look to the kitchen, but also a highly functional and durable space for cooking.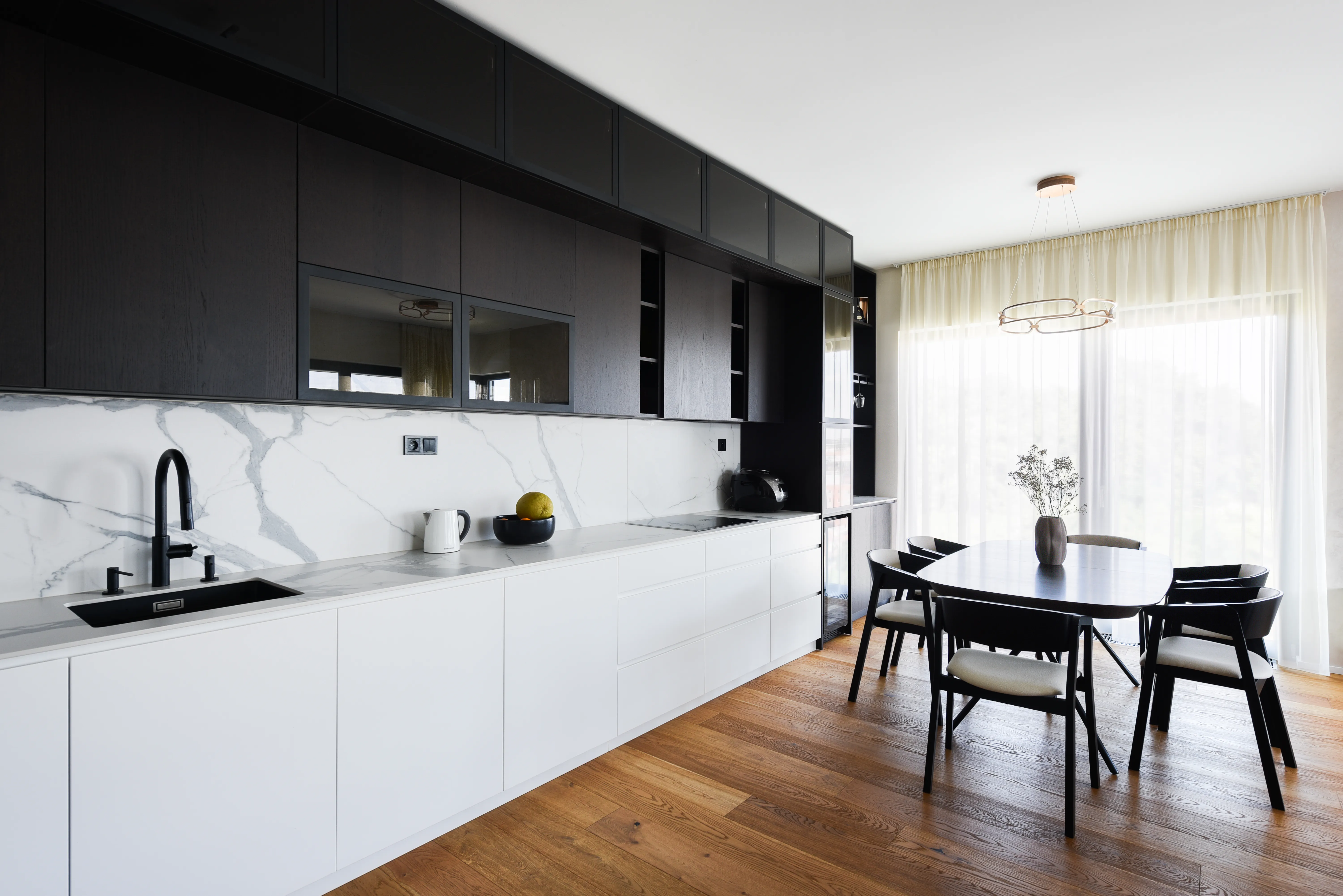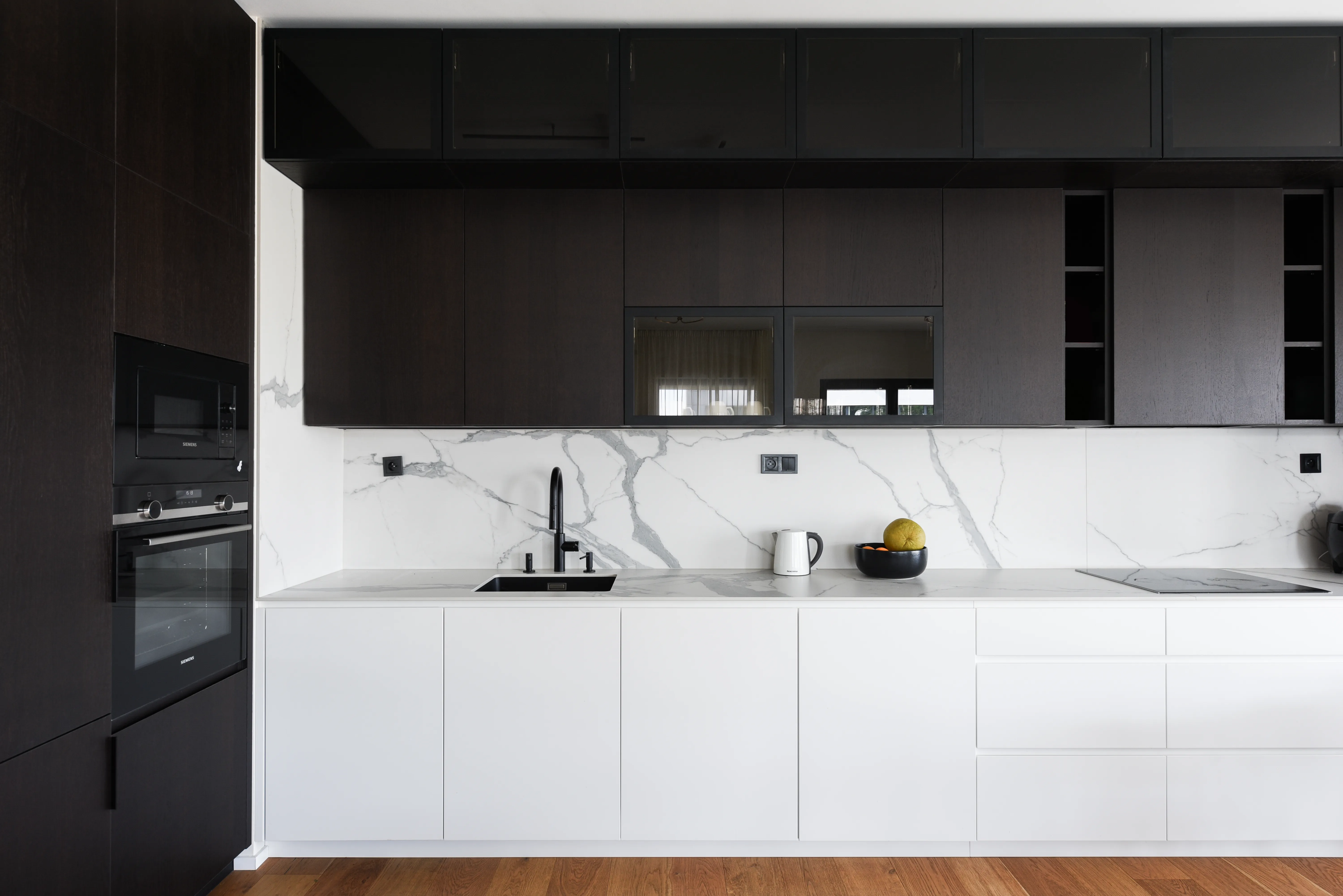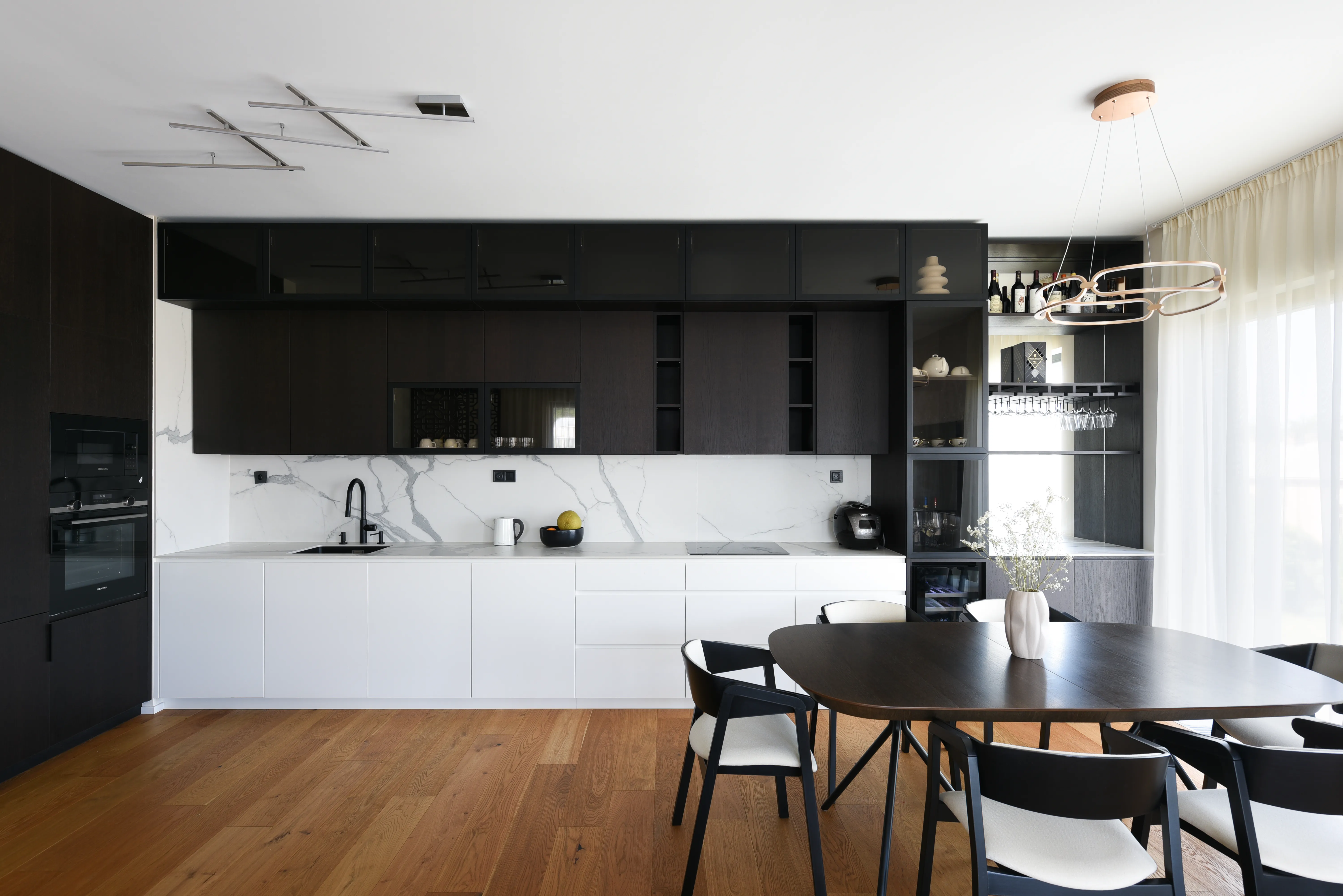 The white matt lacquered finish of the kitchen unit brings freshness, cleanliness and modern design to the space. White color is known for its ability to brighten and optically enlarge the space, which is ideal for kitchens of different sizes. The matte finish adds subtlety to the overall design and reduces the visibility of fingerprints and scratches, keeping the line beautiful for a long time.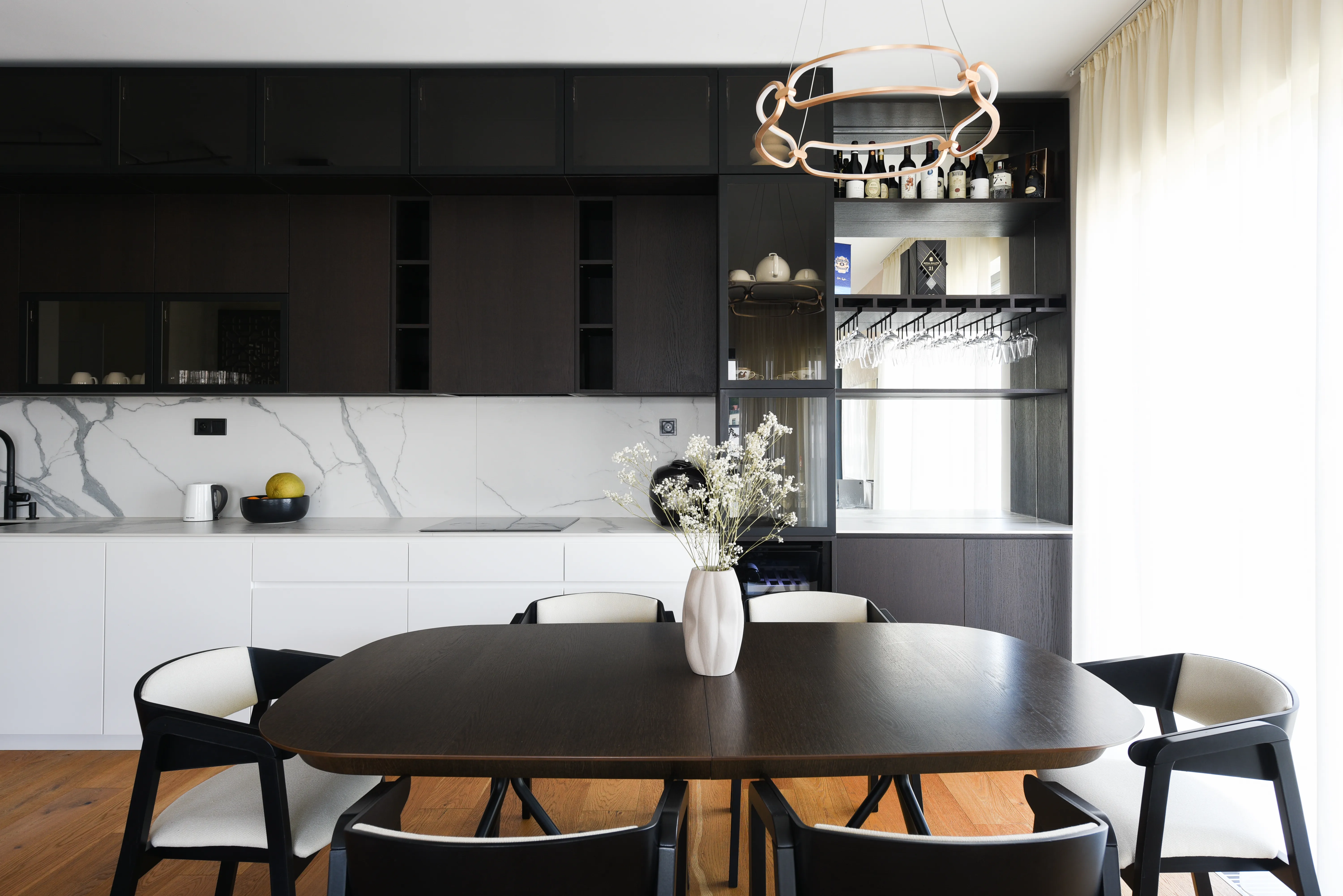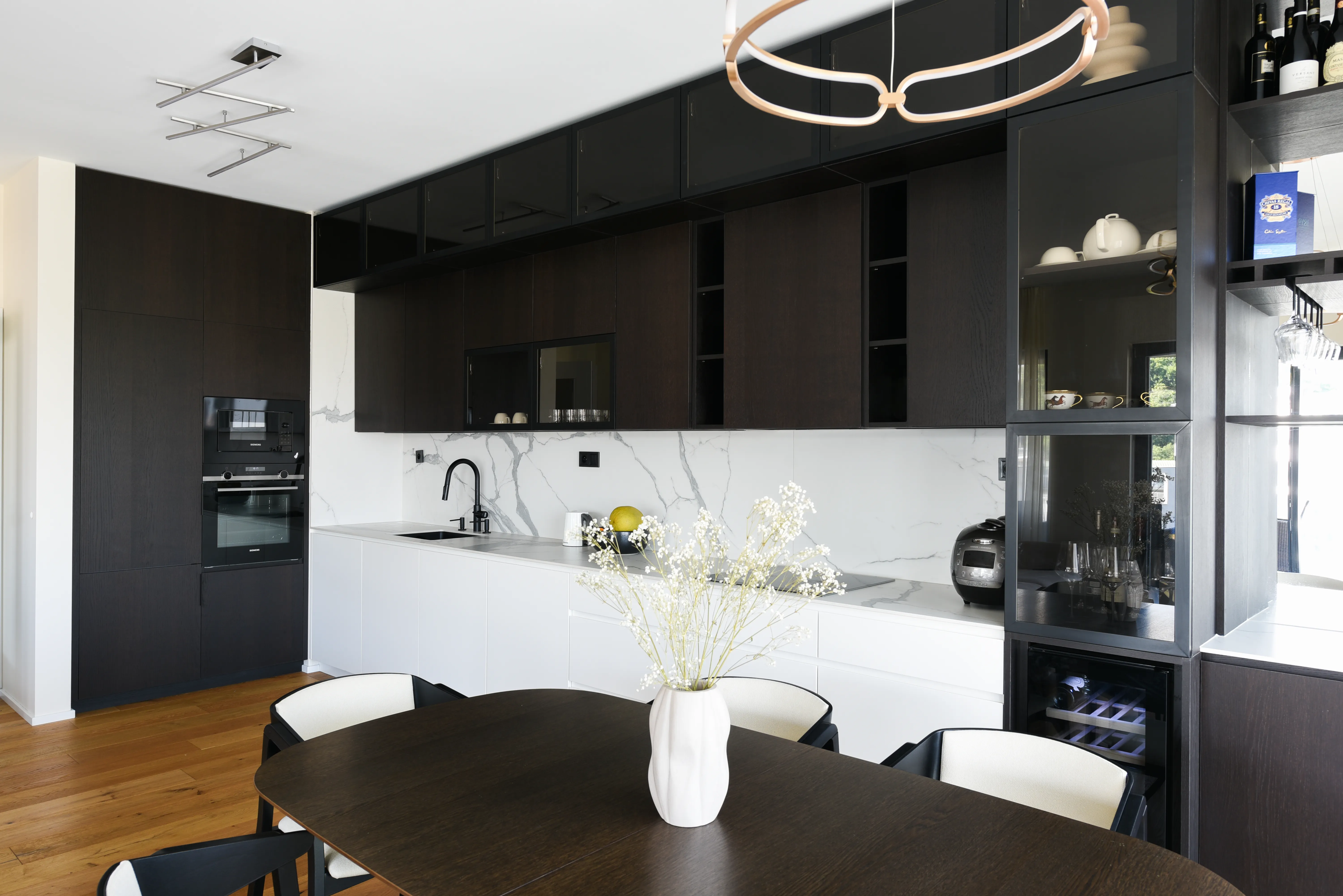 The dark walnut veneer adds natural elegance and a warm feeling to the design of the kitchen cabinet. The wooden texture creates an interesting contrast to the white matte lacquered part and gives the overall interior a unique character.
To achieve optimal functionality and longevity, the customer chose a Technistone worktop for the kitchen unit. This artificial stoneware is highly resistant to scratches, impacts and temperature effects, making it ideal for intensive kitchen use.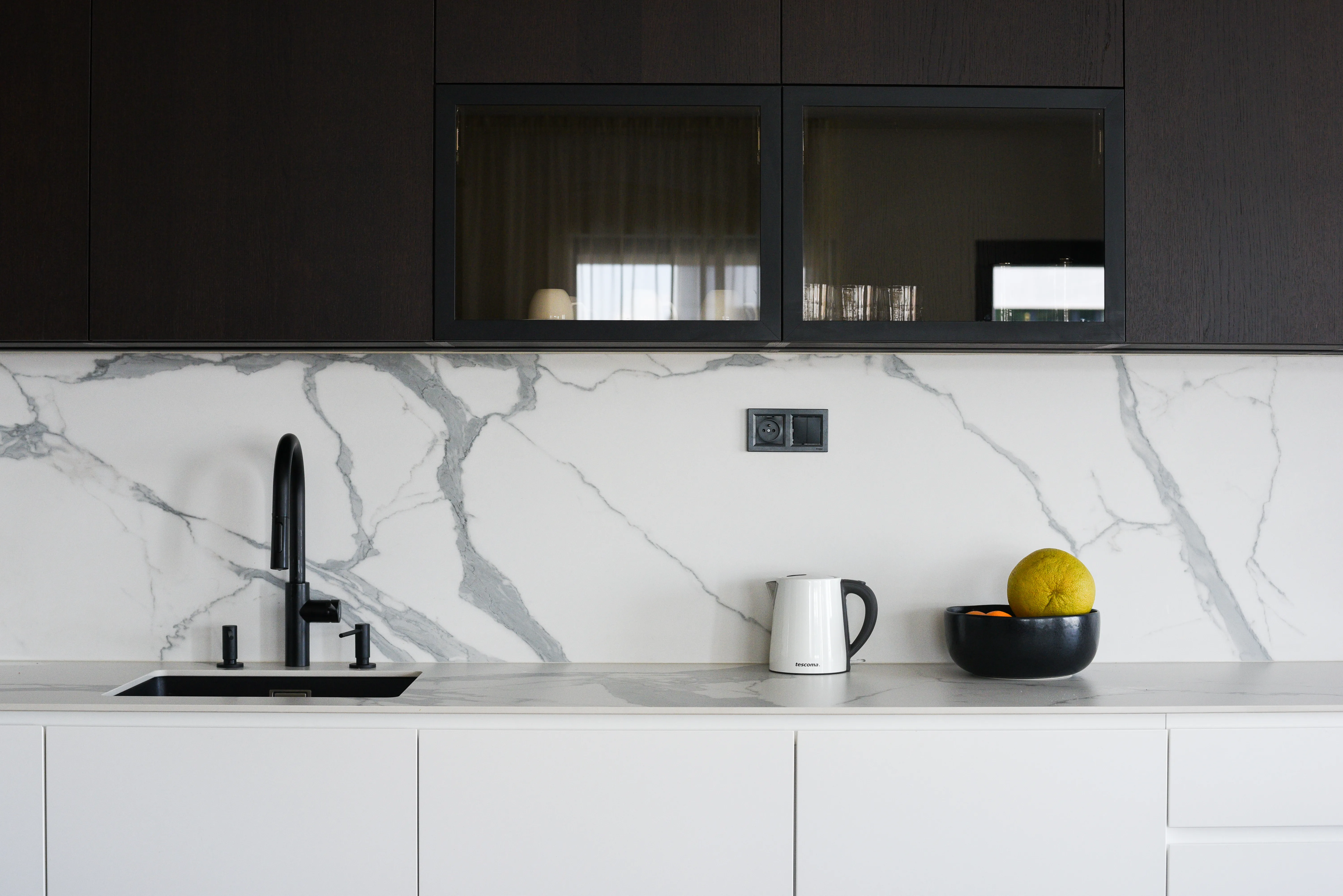 ARE YOU INTERESTED IN OUR SERVICES?
Do you have any questions or are you interested in a price offer for the project?